Popular regions:
Accommodation types:
Activities in Johannesburg / Things to do in Johannesburg
This comprehensive list is all you will need when looking for things to do in Johannesburg - activities are ordered by popularity based on ratings received by people who have done them..
Looking for guided tours? Then check out our Johannesburg Tours.
more
From
R60
Operators offering this activity :
Acapilia Laser Clinic & Day Spa
,
Amara Day Spa
,
Aspira Aesthetic Health Spa
,
Bayete Day Spa at Bayete Estate
,
Blue Valley Spa
,
BSXI Hydro Spa
,
Clarins Skin Spa
,
Cloud 9 Spa
,
Country Bliss Spa
,
Earth Essence Day Spa
,
Fairlawns Boutique Spa
,
I care for my body Spa
,
Iasis Health, Beauty and Wellness Spa
,
Idle Winds Spa
,
Lapologa Day Spa
,
Al Xclusif Luxury Spa
more
From
R15
Operators offering this activity :
Glendower Golf Course
,
Houghton Golf Course
,
Randpark Golf Club
,
Royal Jhb & Kensington Golf Club
,
Bryanston Country Club
,
Pecanwood Golf & Country Club
,
Benoni Lake Golf Club
,
Benoni Country Club
,
Centurion Country Club
,
Dainfern Golf Club
,
Killarney Golf Course
,
Kyalami Country Club
,
Maccauvlei Golf Club
,
5 Day Sun City Golf & Safari (SAST-GP1)
,
9 Day Golf Safari in Cape Town & Sun City (SAST-GP3)
more
From
R250
Operators offering this activity :
Geko Divers
,
Atlantis Scuba Academy
,
4 Ways Scuba Diving Courses
,
Diving World
,
Scuba Scene
,
Honey Coastline
,
Fintastic Scuba Academy
,
Flippers to Fins SCUBA Academy
,
Water Life Scuba
,
Liquid Edge Technical Diving
,
Scuba City Dive & Travel Adventures
,
Beneath the Blue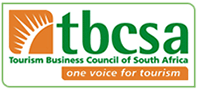 Disclaimer
Terms & Conditions
Privacy Policy
Accommodation Direct © 2006 - 2011