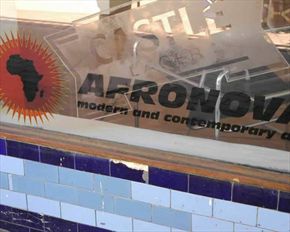 browse (1 / 4)
The city of Johannesburg is one of South Africa's most prized assets. With its unique blend of African influences, the city's atmosphere is dynamic, vibrant, and energetic. Known as the City of Gold because of the gold rushes of the 1880s, Johannesburg is a multicultural city with a magnificent array of exciting activities to enjoy.
The suburb of Newtown is one Johannesburg's most trendy and upmarket areas. With its chic coffee shops and laidback lifestyle, it's a popular spot for those who want to experience Johannesburg's artier side. This is none more evident than at the hip and stylish Afronova Art Gallery. Afronova Art Gallery complements Johannesburg's cosmopolitan lifestyle fantastically as the pieces on display are of a modern and contemporary nature. This Pan-African styled gallery's art is created by Henri Vergon and presents stunning and tasteful exhibitions representative of the African continent and its gifted artists. To accentuate the experience for the general public, Afronova also has a specialized and comprehensive book shop, which has an extensive catalogue of local and international art publications documenting Africa's contributions to the art world.
The art gallery is ideal for those who love art and follow its trends eagerly, but is also a worthwhile stop for those who are curious about the world of arts and are looking for something new and exciting to take an interest in. Visitors to the Afronova Art Gallery are guaranteed a wonderful afternoon where they can enjoy some of the city's finest art pieces in a relaxed and pristine environment.
Where:
Newtown Cultural Precinct, Safe parking corner Miriam Makeba and Gwigwi Mrwebi St. Newtown, Johannesburg
Telephone:
+27 (0)83 726-5906