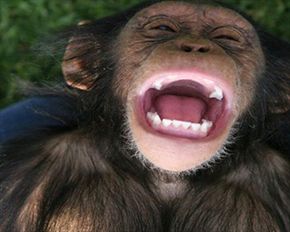 browse (1 / 10)
Mystic Monkeys and Feathers Wildlife Park, with its beautiful gardens, waterfalls and koi dams, is not a zoo in the normal sense of the word. The Park offers an amazing animal adventure, ideal for discovering our fascinating animal kingdom.
Mystic Monkeys and Feathers Wildlife Park hosts one of South Africa's largest private primate collections featuring 38 species, in addition to a large number of beautiful, exotic birds. We are situated in the Rust de Winter area, 45 minutes North from Pretoria, and are therefore the ideal venue for a day visit.
The zoo is home to the first two Angolan Black and White Colobus and Bearded Saki's babies born in captivity in the country as well as Chimpanzees and White-Handed Gibbons, two of the "Big 5" in the "ape" world. Mystic Monkeys and Feathers Wildlife Park was established when Christa Saayman (the owner) bought her first pair of Golden Handed Tamarins. The park grew rapidly and Christa's love for animals paid off when the park was awarded zoo status. We have also been given sanctuary status and is a proud member of PAAZAB. The zoo also boasts a family of endangered Chimpanzees who will amuse, entertain and amaze you for hours with their antiques and human like behavior.
Other interesting animals are our Woolly Monkeys, who are the only two of their kind in South Africa as well as our Lemurs. There are about 50 species of Lemurs in the world of which 17 are on the endangered species list. We at Mystic Monkeys and Feathers Wildlife Park are privileged to have Brown, Ring-Tailed and Ruffed Lemurs at our Park. The zoo is also home to predators, such as White Lions, Tigers and Cheetahs.
The park is open daily from Monday to Sundays (all Public and School Holidays included) from 09:00 to 16:00.
Entrance Fees:
Adults: R100
Children between the ages of 3 and 13 years old: R50
Children under 3 years old: free entrance.
Pensioners: R80
Contact Details:
Tel no : +27 12 521 0335
Mobile: +27 82 566 4929
Email : mysticmonkeysandfeathers@gmail.com