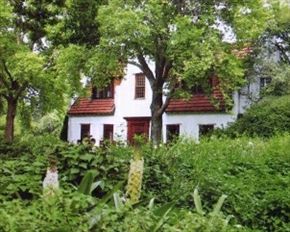 browse (1 / 4)
South Africa's reputation as a natural paradise of undulating splendour and majesty is unmatched by anything else on the African continent. Since the advent of democracy in 1994, visitors have flocked to the country eager to explore the magnificence of its beauty and contrasting landscape. While the likes of Cape Town, Knysna, and George receive a lot of the attention from foreigners because of their aesthetic appeal, many travellers are now finding the city of Johannesburg to be rich in natural beauty too.
Johannesburg is largely renowned because it is the country's economic centre, but a visit to the supreme Brenthurst Estate in Parktown will soon redefine that opinion. Strolling through the amazing gardens of this estate is a rare privilege; serene, opulent, and breathtaking are just a few of the adjectives that pop to mind when describing Brenthurst Gardens. The garden is largely indigenous, but is home to plant life from countries in South America, as well as countries such as New Zealand, Australia, and Japan - all contributing to the glorious scenes that unfold before your eyes as you take a relaxing stroll.
This immaculate and well-manicured terrain shifts from native grassy enclaves to circular lawns and mini forests that are all lush and fertile. In between this eclectic array of foliage are numerous sculptures and tumbling fountains further enhancing the already soothing and tranquil ambience. Walking tours through Brenthurst Gardens are led by the head gardener and horticulturist Dawid Klopper with visitors able to see the Japanese Garden, the Man and Woman sculpture, the Children's Garden, the Venus Sculpture and the radiant Rose Garden along the way.
Where: 1 Federation Road, Parktown, Johannesburg.
Telephone:
+27 (0)11 646-4122