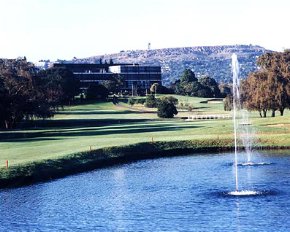 browse (1 / 4)
Yes, you can all take your seats. The debate is over and South Africa wins hands down…so there you go tail between your legs. Well you should have known better then to dispute that South Africa is now the premier golfing destination in the world. Johannesburg offers a a variety of world-class golf courses at affordable prices [which is good for all to hear, especially the avid golfers] So now that you know about South Africa I must mention that Johannesburg has some of the best golf courses, a few of which have hosted the European PGA Tours and South African Sunshine Tour events.
Within an hours drive of the Sandton area you will find 36 of the top 100 golf courses in South Africa. We know what you need, lush grounds in between the Indian and Atlantic ocean, you want to play on something inspiring, well there is no doubt you will find it here. So get cracking, bring out the best of your clubs, organize the caddy and lets go!
Johannesburg Golf
Joburg boasts some particularly fine golf courses, a number of which have hosted European PGA Tours and South African Sunshine Tour events. Joburg has a suitable climate for golfing and offers many challenging great golf courses. See all the Golf Courses in Johannesburg in the menu.