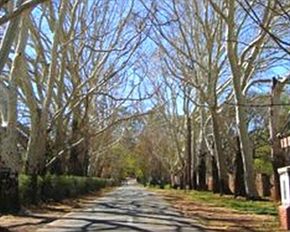 browse (1 / 3)
South Africa is a wonderful holiday option for many families needing a break from the daily grind to relax with each other and catch up on quality time. The country has a fantastic plethora of destinations to enjoy and savour with the smallest province in Gauteng being one of the premier locations. Gauteng is the country's commercial centre and boasts a diverse array of activities and attractions which travellers will be able to enjoy.
Nature lovers are catered for and rather spoiled for choice as the region is picturesque and home to many parks and gardens that confirms South Africa's status as a natural paradise. A popular option to enjoy is a hike through the Smuts Trail in Irene, which is in the northern part of Gauteng. The Smuts Trail is a 3km hike through the immaculate and lush grasslands situated on the slopes of the Smuts House Museum. While the route is one of the more scenic walks around, what makes the Smuts Trail very special is its incredible bird watching opportunities. The bird life in the area is plentiful with ornithologists identifying a staggering 300 species within a 7km radius from the Irene train station. Avid bird watchers are in for a wonderful treat as the types of birds they can view and marvel at is varied and diverse.
Some of the species visitors can catch a glimpse of include 3 varieties of starlings and 4 types of owls, while the banks of the Hennops River is home to the Paradise Fly Catcher, Kingfisher, Warbler, and the Darter. There are also four variants of the cuckoo bird on show, while species of prey in the area include the Lanner Falcon, the Black Sparrowhawk, and the Wahlberg's Eagle to name a few. Special bird-watching outings can be arranged with the assistance of a trained expert meaning a day spent hiking through the beautiful Smuts Trail promises to be a lovely outing.
Where:
Jan Smuts Avenue, Irene
Telephone:
+27 (0)12 667-1176