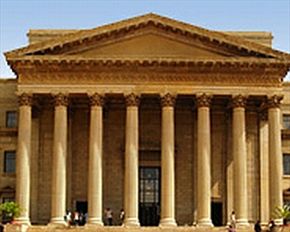 browse (1 / 3)
The city of Johannesburg is an African city of note; with the discovery of gold in the 1800s and subsequent gold rush, Johannesburg has continued to thrive and is South Africa's main economic and commercial nucleus. Johannesburg boasts deep historical and cultural roots with many visitors frequenting the outstanding facilities the city has to offer. One of these fantastic amenities is the Adler Museum of Medicine, which is funded by the Health Sciences Faculty at Wits University.
The Adler Museum of Medicine was founded by Dr. Cyril Adler and his wife Esther in 1962; the couple collected an impressive array of medical and pharmacological paraphernalia, which today numbers a staggering 40 000 pieces. All these objects give a comprehensive insight into the processes of medical concerns such as dentistry, pharmacy, and of course medicine. Besides the aforementioned items, the Adler Museum of Medicine has a superior collection of rare books, journals, videos, pictures, and sculptures all giving visitors an extensive look into the medical practices of the day. The Museum though is not just about holistic treatments and Western medical notions; it pays tribute to Chinese influences including acupuncture and local African methods with showcases of a traditional African herbal shop and a sangoma treating a patient.
The Adler Museum of Medicine has left a lasting legacy for today's medical fraternity and continues to impart its vast knowledge through educational public lectures, temporary exhibitions, and even special tailor-made tours for schools. Whether you're a bona fide follower of medicine or just curious about this facility, an afternoon spent learning about early medicine at the Adler Museum of Medicine will be time well-spent.
Where:
University of the Witwatersrand Medical School, 7 York Road, Parktown, Johannesburg.
Telephone:
+27 (0)11 717-2081