Popular regions:
Accommodation types:
Treetop Canopy Tours Up North
Treetop Canopy Tours up North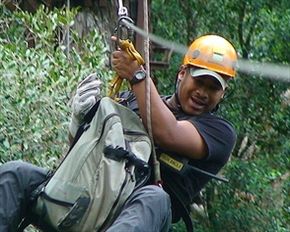 browse (1 / 2)
If you're a big fan of nature and the Great Outdoors and are always looking for the next big adventure, then this is for you. The relatively unique South African pastime of Canopy Tours is exactly what the wildlife enthusiast in you is looking for as it provides great fun and enjoyment amongst scintillating and breathtaking natural spectacles. Canopy tours – or treetop tours as they are also known – were initially utilised by biologists who were looking to gain access to the deepest and most mysterious parts of the forests they were studying at the time. As would become apparent, these biologists soon found that canopying through acres of majestic natural terrain was extremely rewarding and before long the idea cottoned on to other members of the public and so the Treetop Canopy Tour was born.
What exactly is a Treetop Canopy Tour? A canopy tour consists of sliding from one platform to another via a steel cable that can be suspended at 30ft above the forest floor. Furthermore, the tour usually includes 10 such platforms that wind down through a rocky gorge or magnificent forest valley; it truly is a terrific way to get up close and personal with the immense beauty that ensconces you. One of the most popular Treetop Canopy Tours takes place at the picturesque and majestic Magaliesberg Mountains. The Magaliesberg is in close proximity to the town of Magaliesburg in the Northwest province of South Africa and is a mere 90 minutes from the city of Johannesburg making it superbly convenient. Besides boasting a formidable location, the Magaliesberg is also a riveting natural spectacle boasting an undulating fertile landscape; the platforms here are set against a myriad of cliffs offering a breathtaking view of the Ysterhout Kloof. Enjoying a Treetop Canopy Tour up north in the Magaliesberg promises to be an experience you won't soon forget!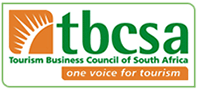 Disclaimer
Terms & Conditions
Privacy Policy
Accommodation Direct © 2006 - 2011