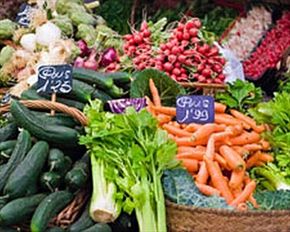 browse (1 / 3)
Johannesburg is a true African city of note blended with an eclectic infusion of many varied influences. Visitors to this part of South Africa will be blown away by the magnitude and diversity of activities they can enjoy during their stay as the city truly caters for just about every taste and preference possible. Whether you're into high-end shopping, looking to enjoy arts and crafts, take in a top-rated sports event, or want to have a coffee at a trendy bistro, Johannesburg has something for everyone to enjoy.
Sandton is possibly the city's most affluent suburb and a commercial hub all on its own. With the shopping Mecca of Sandton City for those who really enjoy their retail therapy, Sandton's upmarket lifestyle is attractive to many people. Located in Sandton is the sumptuous and decadent Blubird Whole Food Market. Talk about a treat for the taste buds, the Blubird Whole Food Market is a stimulation overload to savour and offers the general public a wide assortment of gourmet food products. Its high quality, delicious produce includes breads, cheeses, a variety of organic vegetables, sauces and condiments, preserves, biscotti and pastas.
For those who enjoy good tea and fine coffee, the market is stocked with some of the country's finest brands including products from overseas. The Blubird Whole Food Market also supplies many cuisines from different countries, such as Indian food, Lebanese fare, Polish patisserie, Serbian and French pies, and the list goes on. This culinary experience is like no other and is the perfect place for those who are ardent food lovers and for those who appreciate the terrific quality of good food. Blubird Whole Food Market also supplies earthworms for those who want to turn their waste into compost as well as edible flowers and bio-friendly detergents for households are available.
Where:
Blubird Shopping Centre, Athol, Oaklands Road, off Corlett Drive, Sandton
Telephone:
+27 (0)83 311-4768