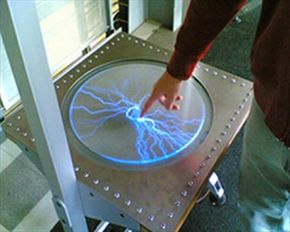 browse (1 / 4)
Visitors to the premier destination of Johannesburg will be impressed by the city's dedication to all-round excellence and efficiency. As the economic and commercial core of South Africa, Johannesburg's contribution to the local economy as well as that of the rest of Africa goes without saying with the city constantly at the forefront of new initiatives aimed at continuing development throughout the country.
The Sci-Bono Discovery Centre in the cultural precinct of Newtown is the latest in a line of impressive facilities dedicated to the improvement of science, mathematics, and technology particularly amongst students at school level. This edutainment centre is a collaboration between the Gauteng Department of Education and private sector contributors with the aim of supporting the education of the aforementioned subjects and opening an expansive dialogue about them between various groups in the community including learners, educators, families, companies, and tourists.
The founders of this impressive facility's desire is very much to improve public participation in the likes of maths, science, and technology and especially improve the career education of these areas as they play a pivotal role in the economy. The Sci-Bono Discovery Centre is the largest facility of its kind in Africa and has an accessible learning and teaching environment, which is hands-on and interactive, making the experience an enjoyable one as well as educational. The Centre is the perfect initiative to support as it is dedicated to seeking excellence in the key areas of maths, science, and technology by contributing to greater proficiency as well as improving the public's understanding of these topics.
Where:
Corner of Mirriam Makeba and President Street, Newtown, Johannesburg.
Telephone:
+27 (0)11 639-8400