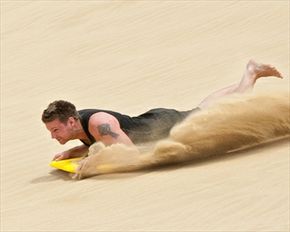 browse (1 / 3)
The province of Gauteng is proving to be one of South Africaís premier destinations with a magnificent and diverse array of activities for its visitors to look forward to. Apart from its enviable geographical location making it a central point of departure and arrival on the African continent, Gauteng also boasts a diverse landscape of interests and preferences, ensuring that there is just about something for everyone to enjoy.
One of the pastimes gaining rapid popularity is extreme sports and Johannesburg especially caters for all those adrenaline junkies who always urgently needs to get their blood pumping. Johannesburg is not just South Africaís commercial and economic hub for no reason; as the leading city in the Republic it has a reputation to live up to that includes being at the forefront of everything. When it comes to extreme sports, most places are going to find it tough to trump Jozi. Top extreme sports facilities in the city include Bungee Mogale on the West Rand, power swinging in Soweto, and the popular Boogaloos skatepark in Randburg.
The newest extreme sport making waves right around the country is sand boarding. Very similar to the concept of snowboarding, sand boarding involves careening down a hill made of sand much like if you were gliding down snow. Just 30 minutes drive out from Johannesburg is the suburb of Boksburg home to the appropriately named Mount Mayhem; this is the place to be if you want to experience a unique way to get the adrenaline flowing. Itís also a great way to make use of all the sand found in Gauteng!
Where:
Mount Mayhem in Benoni. Meet at the News Cafe in Benoni.
Telephone:
+27 (0)82 605-1150