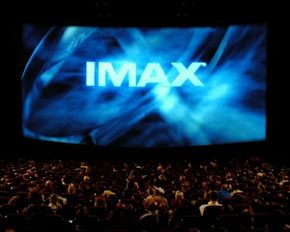 browse (1 / 3)
The city of Pretoria may be less congested and less dramatic that its sister city of Johannesburg, but the capital of stunning South Africa has many attractions of her own which make it a premier destination. Boasting an enviable location and favourable weather, Pretoria is charming and relaxed, sophisticated yet friendly, and has a multitude of exciting activities for the whole family to enjoy.
Speaking of the family – a great way to spend good quality time together without anyone getting bored is by taking in one of the spectacular productions at the Imax Theatre at Menlo Park – a shopping complex in Pretoria. The Imax is bigger on sound, bigger on screen clarity, and bigger on graphics than any movie screen in town and offers a mind-blowing alternative to entertainment enjoyment. With its appropriately-coined catch phrase of 'See More, Hear More, Feel More', a day at the Imax will be the most surreal experience you have ever had. Picture being part of a safari where a herd of stampeding animals charge about around you – only you're not actually there, but it feels like you are.
What about swimming with some of the fiercest marine life earth's waters have to offer, but you remain dry? Get the picture? The world of Imax allows you to dream bigger than you ever thought possible while immersing yourself in the movie, losing all your inhibitions and being transported into a new world in which you feel an irresistible connection to. Spending a day at the Imax theatres in Menlo Park in is a not-to-be-missed opportunity – one which will change the way you think about movies, their sound, lighting, and graphics. Be prepared to be thrilled.
Where:
Imax Theatre Menlyn, Menlyn Park Shopping Centre, Menlo Park, Pretoria
Telephone:
+27 (0)12 368-1186 or +27 (0)12 368-1188