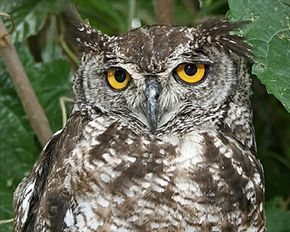 browse (1 / 6)
Visitors frequenting Johannesburg are in for a wonderful journey as the City of Gold lives firmly up to its reputation as an African destination of note. Bustling, vibrant and electric are just a few of the adjectives when Johannesburg is mentioned as it boasts a fast-paced all-action climate that is unmatched and unparalleled. This is Africa's very own city that never sleeps, with an enviable reputation of having a dizzying array of fun-filled and exhilarating activities and attractions.
Within the city is the thriving sub-metropolis of Midrand. One of Johannesburg's main areas, Midrand is home to the popular Gallagher Estate along with a plethora of other fine attractions. Among these is the stunning Lory Park Animal and Owl Sanctuary. Lory Park is ensconced by some of South Africa's most fertile and lush grasslands with surrounding picturesque views, and is the ideal sojourn for nature and animal lovers as well as every member of the family. Open from Tuesdays and Sundays to the general public, Lory Park is home to a magnificent collection of animals including birds (and birds of prey), herbivores, omnivores, and carnivores.
The added benefits of visiting a facility such as this one is that the public are afforded the rare opportunity of a real interactive experience with the animals including feeding them between 1pm and 2pm daily as well as being able to have photos taken with them. Lory Park Animal and Owl Sanctuary exudes a restful and tranquil atmosphere and allows its visitors to have an enjoyable and educational journey as they make their way through the park.
Where:
180/1 Kruger Road, President Park, Midrand, Gauteng
Telephone:
+27 (0)11 315-7307