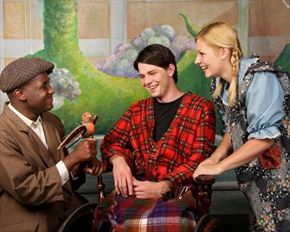 browse (1 / 3)
Johannesburg's reputation as a dynamic and vibrant city is unrivalled by its counterparts throughout South Africa. With its multi-cultural society and high-octane lifestyle, Johannesburg's residents live for the adrenaline of the rat race and fast pace of its city. This addictive existence is one of the major reasons that Johannesburg is at the forefront of innovation and a premier destination in the country. In recent years, however, the city has paid more attention to providing activities that are family and children friendly in order to promote more of a family environment throughout the region.
The National Children's Theatre (NCT), formerly the Youth Centre, in Parktown is a terrific facility for parents to spend quality time with their younger children in particular. The NCT believes that interaction with the arts from a young age will help children make positive and sustainable contributions to the communities they live in, and therefore endeavours to bring high quality performances to children from a variety of socio-economic backgrounds. Throughout the years, the NCT has built up its reputation by staging timeless renditions of popular children's literature, and combines this with memorable characters, professional sets, and beautiful costumes to induce magnificent productions to be enjoyed by parents and children alike.
The NCT not only puts on plays for the family, but does its bit for the community by hosting educational workshops and seminars that deal with vital life-skills as well as the theatre. These interactive classes are a wonderful opportunity for those who want to know more about this classic form of art or even for those who want to give back to their communities.
Where:
3 Junction Avenue, Parktown, Johannesburg.
Telephone:
+27 (0)11 484-1584