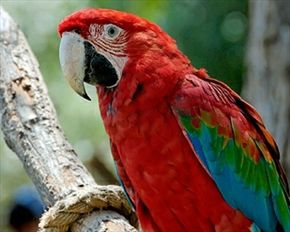 browse (1 / 5)
Johannesburg is well-known by many travellers throughout the world. The commercial and economic core of the Republic of South Africa, Johannesburg is also the country's most populated city. Bursting with pride, pulsing with energy, and radiating vibrancy, the City of Gold, as it was dubbed during the 1880s gold rush, has thrived and developed at an impressive rate, today boasting excellent services and efficient facilities.
Those visiting Johannesburg can look forward to many wonderful activities, with many tastes and preferences catered for. While Montecasino is known throughout South Africa as a gaming and entertainment complex of note, the Montecasino Bird Gardens in Fourways is also a top-rated attraction. This amazing sanctuary located in one of the city's nicest suburbs is the only facility of its kind throughout the entire African continent and is home to the largest private collection of African cycads as well as a staggering 142 species of birds. The Montecasino Bird Gardens is surrounded by immense beauty, and is the ideal way for the family to spend quality time together and for nature and animal lovers to enjoy one of Johannesburg's loveliest tributes to Mother Nature.
The Montecasino Bird Gardens is home to over 1000 birds, amphibians, reptiles, mammals, and other small animals, making this facility a tremendous conservation source too. Visitors to the gardens can look forward to the popular 'Flight of Fantasy' which showcases the breathtaking and unrestrained flight of scores of birds during an educational and fun-filled 40-minute presentation. A visit out to the Montecasino Bird Gardens promises to leave you inspired and fill you with wonder.
Where:
William Nicol Drive, Fourways, Sandton, Johannesburg
Telephone:
: +27 (0)11 511-1864