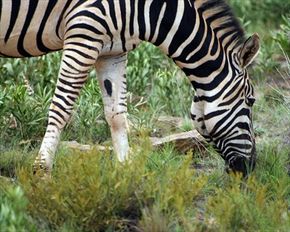 browse (1 / 4)
South Africa is the ideal getaway for your next well-earned vacation. But instead of spending it in the big cities with their flashy lights and decadent lifestyles, why not opt for something more African and nature orientated? The Limpopo province may not be as well-known as the Western Cape or KZN, but its beauty is unparalleled and its wildlife and bird species are abundant and diverse. Limpopo is laidback and charming and provides visitors with an honest picture of the Rainbow nation. Within the province is the wonderful and enchanting Entabeni Private Game Reserve.
Entabeni is blessed with an incredible location and is ensconced in panoramic surroundings; there are a multitude of springs, waterfalls, streams and crystal clear mountain pools, giving the area a very tranquil ambience. Boasting stunning mountain views, Entabeni offers visitors guided mountain walks, game drives, bush picnics, and dinners, while surrounded by breathtaking spectacles of nature. Guests can also look forward to a gastronomic experience with a delicious assortment of local cuisine served at the lodge's popular Serengeti restaurant, or visitors can head over to the Wild Fig bar and enjoy sundowners under the boma near the pool in the company of friends.
For your convenience, Entabeni Private Game Reserve offers babysitting, while some of the popular pastimes to enjoy at the lodge include hot air ballooning, horse riding, walking, and golf. Of course Entabeni offers an awesome game viewing experience and is the perfect place to enjoy bird watching with many different species on display.